The Foundation week for 2019-20: The Inaugural
For a structure to stand strong, its foundation has to be sound and solid. We at the International Institute of Sports Management (IISM) believe that there is a need to have a sound and solid foundation for a student to have a bright future.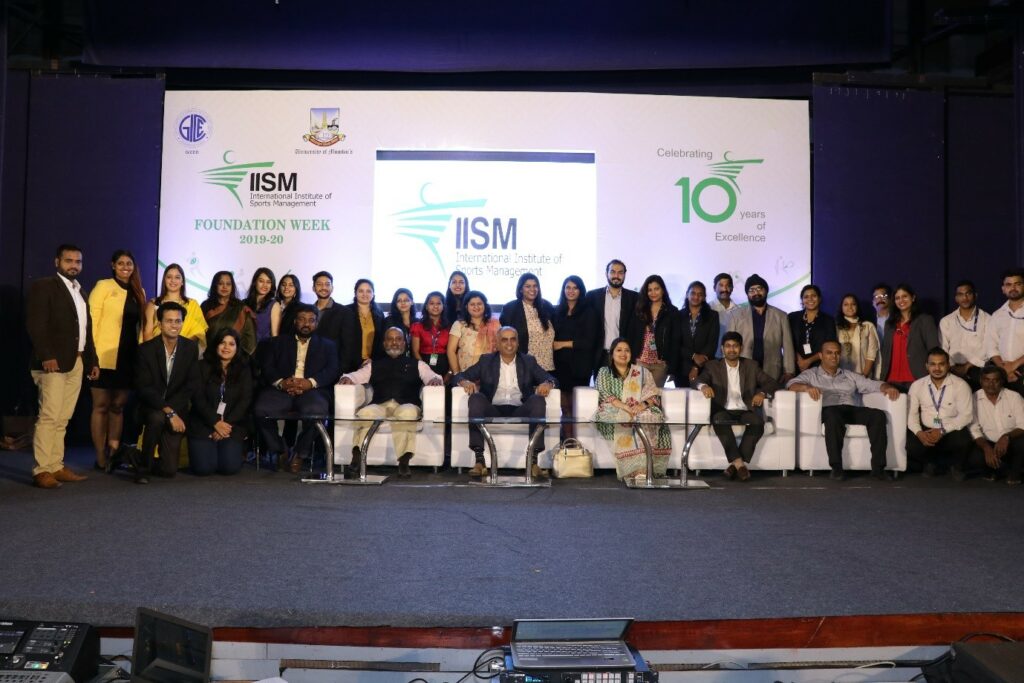 IISM warmly welcomed the students of the Bachelor of Sports Management, Master of Sports Management and Post Graduate Program in Sports and Wellness Management for the academic year 2019-20. The institute organized the 'Foundation Week 2019-20' at Hotel Rangsharda Auditorium, Bandra, with an aim to introduce the newly admitted students with different areas and aspects of this emerging sector. After all, the objective was to prepare them from the day one itself so that they become successful professionals in the coming time.
The inauguration of the Foundation Week was attended by 250 Students & their parents. It was graced by Mr. Nilesh Kulkarni, Founder Director- IISM, Chief Guest- Adv. Ashish Shelar, Minister of School Education, Sports and Youth Welfare of Maharashtra, Guest of Honour- Mr Amole Gupte, Director, Actor, Writer and philanthropist, Mrs. Rasika Kulkarni, Co-founder- IISM, Mr. Amit Gupte, Chief Operating Officer- IISM and Mr. Amitava Pal, Associate Dean- IISM and hosted by Mr. Devendra Prabhudesai, Head of Corporate Relations- IISM. The day began with the national anthem and the lighting of the ceremonial lamp.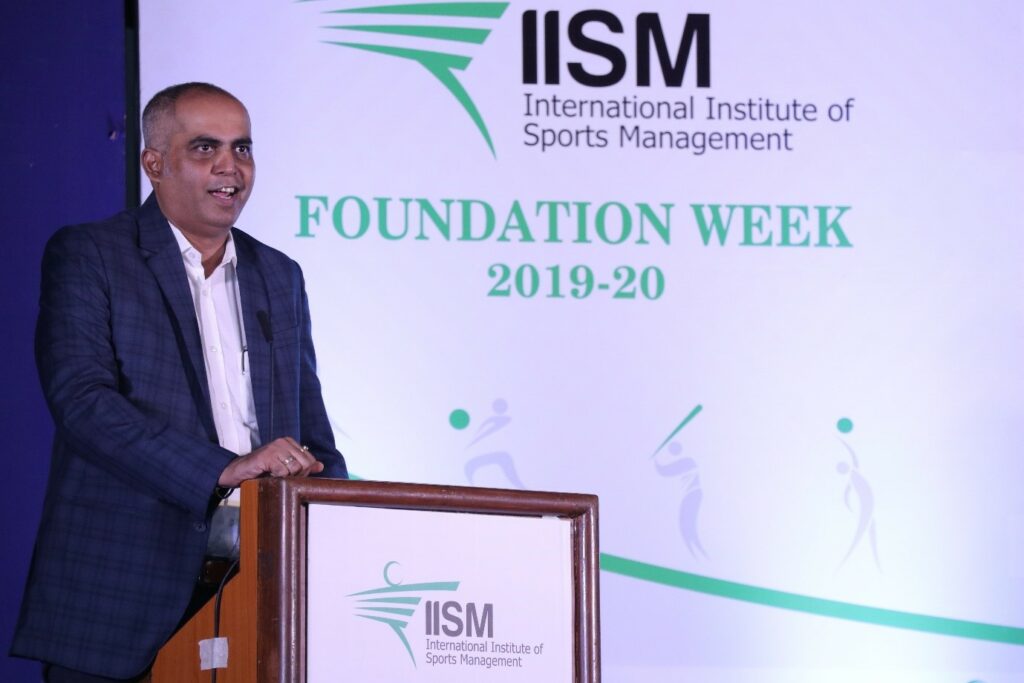 Mr. Nilesh Kulkarni, Founder Director of IISM then came forward to address the students. He was happy that IISM is completing 10 years in the education sector. He began on a lighter note saying, "Í am not going to be Virus from the film 3 idiots." Nilesh Sir congratulated students on choosing this field and securing admission at IISM. He added, "Don't find shortcuts in this industry. Accept failures! If you are negative about failures, then you'll sulk, but if you have a positive attitude, then you'll find opportunities, excel and challenge your limits." He emphasized on the point that the students had taken the right decision of choosing this field at the right time and were in the right place that is IISM.
Adv. Ashish Shelar, the Chief Guest and Mr. Amole Gupte, the Guest of Honor cheerfully wished students and were happy to be around them. Adv. Ashish Shelar had all praises for IISM. He expressed happiness over the fact that there is an institute like IISM, which provides classroom and practical education under one roof. He addressed a lot of issues that the sporting ecosystem is currently facing. Also, he said that the Government is taking initiatives and has decided to allot resource to boost infrastructure for sports. "The sport industry is evolving and there are great opportunities. Its future is bright so make sure to give your best."
Mrs. Rasika Kulkarni had insightful words to motivate the students. She shared the vision and mission of IISM while welcoming the students in the journey that began 10 years ago. Rasika ma'am added that, "This institute pioneered Sports Management education 10 years ago. We want the entire sport ecosystem to grow like never before. You learn the best here. Thank you for joining us in this journey of contributing the best to the sport industry. Top experts and professionals from the industry are always up for motivating and guiding you all."
She introduced Mr. Amit Gupte, Chief Operating Officer at IISM. He said that, "We at IISM, educate and train heroes who will be the future of the sporting industry. We mould students according to the industry's contemporary demands and keeping in mind, the future. This competitive field has tremendous opportunities. You are going to be the ones who'll stage its future." He further introduced the entire team of IISM.
Mr. Amitava Pal, Associate Dean of IISM applauded the parents for allowing their children to pursue their dream profession. He rightly said that each student has his own goals and potential and should utilise all the resources that are available to them.
The second half of the first day of Foundation Week was graced by Prof. Ratnakar Shetty. It was indeed a moment of pride as IISM launched a report, 'Cricket World Cup 2011' documented by Prof. Ratnakar Shetty along with three students of IISM namely, Ms. Neha Bhatnagar, Mr. Naman Shah and Mr. Krisnadev Roy under the guidance of Mr. Amitava Pal, Associate Dean of IISM. He further gave his valuable insights regarding cricket administration and shared his experience as an administrator in the sporting industry.
Mr. Amit Gupte and Mr. Amitava Pal had an interactive session with all the students and parents. They addressed queries posed by the parents and students. Day one of the Foundation week came to an end with a photo session arranged for students.